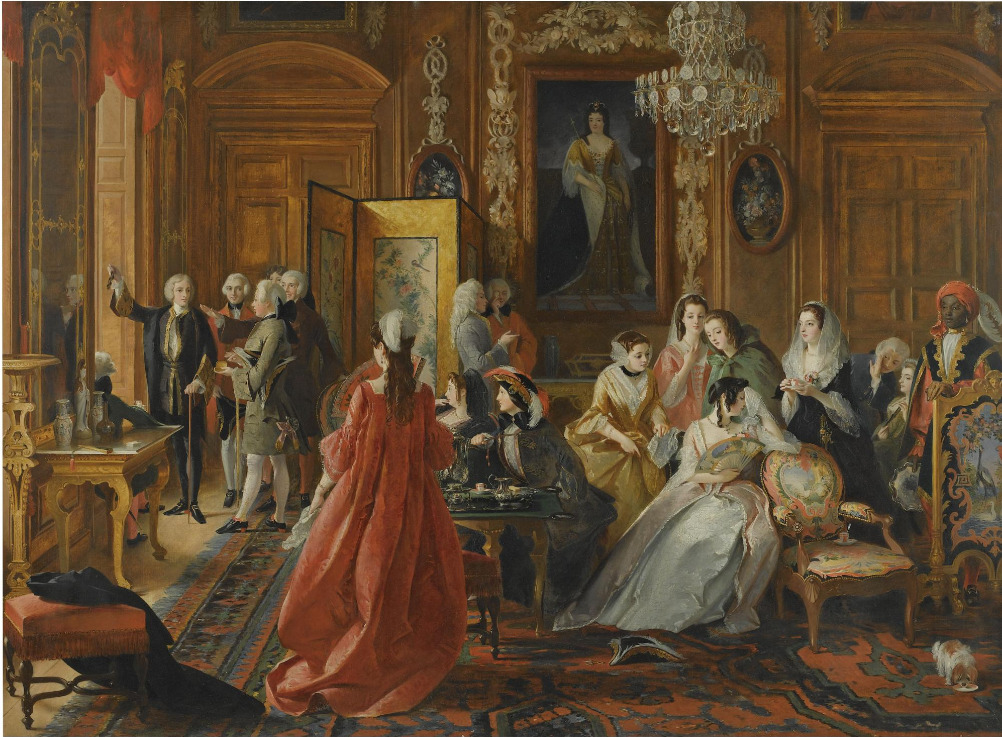 This proseminar will offer an in-depth introduction to comic writing in poetry, drama, and fiction in the eighteenth century. We will begin our survey with Alexander Pope's Rape of the Lock (1714), an example of mock-heroic poetry, which thrives on the comic disparity between a lowly subject matter and a disproportionally elevated style. In the realm of drama, we will read Goldsmith's She Stoops to Conquer (1773) and Richard Brinsley Sheridan's The School for Scandal (1777). Both plays are comedies of manners, a genre which enjoyed a revival in the late eighteenth century and held up a satirical mirror to the follies and pretensions of the British upper and middle classes. Finally, we will read excerpts from the most experimental novel of the eighteenth-century, Laurence Sterne's Tristram Shandy (1759-67), which fundamentally questions what a novel is and how fiction shapes the ways in which we view and interpret the non-fictional world.
On completion of the course, students will be familiar with a number of canonical literary texts and a wide variety of genres from the eighteenth century and will be able to pace them in their historical and cultural context. Additionally, they will have acquired a heightened awareness of generic conventions and how comic writing can call specific genres into question or even transcend them.
In order to gain credit, students have to give a short presentation and write a paper (3'000 words) at the end of the semester. Additionally, regular attendance is mandatory (no more than two unexcused absences), and active participation in class is expected.
Shorter texts will be made available on Moodle, but students are expected to acquire the following editions at the beginning of term, available at a reduced rate at Librophoros (Rue de Rome 1, MIS10 building):
Oliver Goldsmith, She Stoops to Conquer and Other Comedies, Oxford World's Classics, Oxford UP, 2008.
Oliver Goldsmith, She Stoops to Conquer, ed. James Ogden (New Mermaids), Methuen Drama, 2010.
Richard Brinsley Sheridan, The School for Scandal and Other Plays, Oxford World's Classics, Oxford UP, 1998.