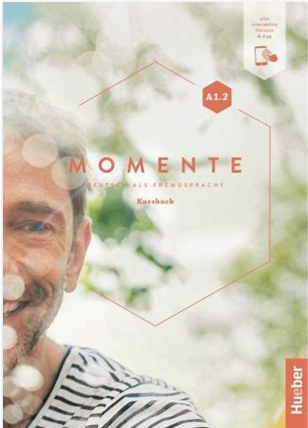 Contenu du cours: Ce cours s'adresse à des débutants avec quelques connaissances préalables, en priorité à des étudiant-e-s de mobilité et/ou des étudiant-e-s qui ont suivi le cours A1.1 durant le semestre d'automne. Le cours développe toutes les habiletés langagières (compréhension orale et écrite, production orale et écrite), y compris le vocabulaire et la grammaire. Une démarche communicative et actionnelle est privilégiée. Le cours dure deux fois 2 heures (mardi de 17h15 à 19h et vendredi de 13h15 à 15h).
Dienstag/mardi/Tuesday: Room MIS 10, Raum 3.16

Freitag/ vendredi/ Friday Room MIS 10, Raum 1.16

Speaking, writing, listening and reading, vocabulary and some grammar - your next steps in German! You have learned German for a short while (e.g. class A1.1 during the last semester) and are an exchange student, then you are right here! We meet two times a week (Tuesday 17.15 and Friday 13.15) for totally four lessons.

We work with the book MOMENTE (Hueber) A1.2.