Setting up your REDCap account
Please note :




- this tutorial is only showing you "screenshots" of the procedure and
- PAUSE at Step 7, read Step 8 (do not click the "Access REDCap" button !).
Step 1 : Connect to the UniFR VPN service
If you don't know how to go about connecting to the VPN service or have never used it before, more information can be found at the link below
https://www3.unifr.ch/it/fr/acces-distant-a-l-intranet-vpn.html

Step 2 : Know your REDCap server
To begin with, you need to know which REDCap server you need to connect to :
REDCapSEC - data entry forms and surveys available only within UniFR Intranet
REDCapMED - recommended only for surveys that have to be available worldwide
The name of the

REDCap server

along with your USERNAME will be sent to you by mail beforehand (as soon as we approve your REDCap account).

Your PASSWORD is the same as for your @unifr.ch email address.

Step 3 : Connect to your REDCap server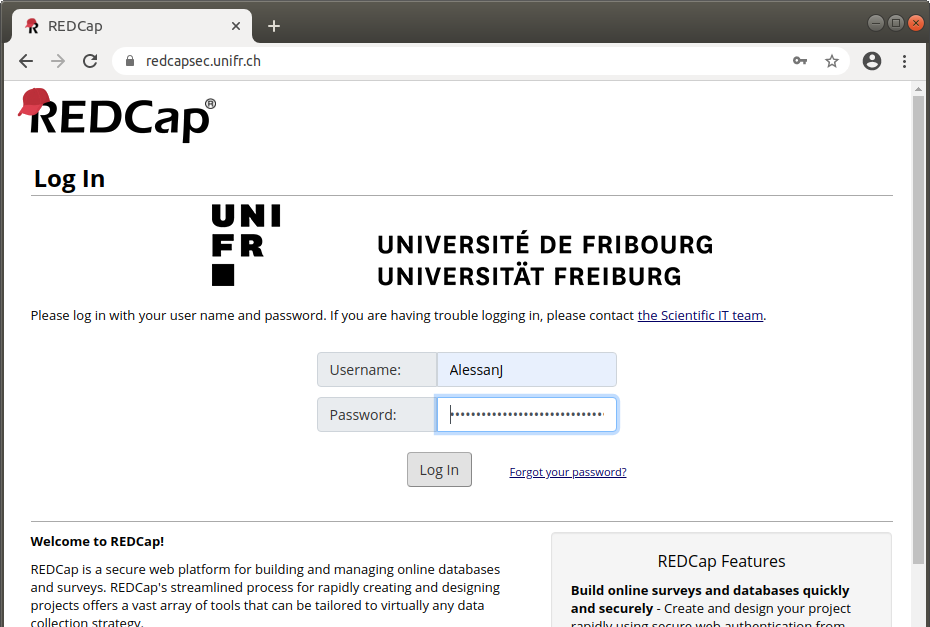 Step 4 : Fill in your user information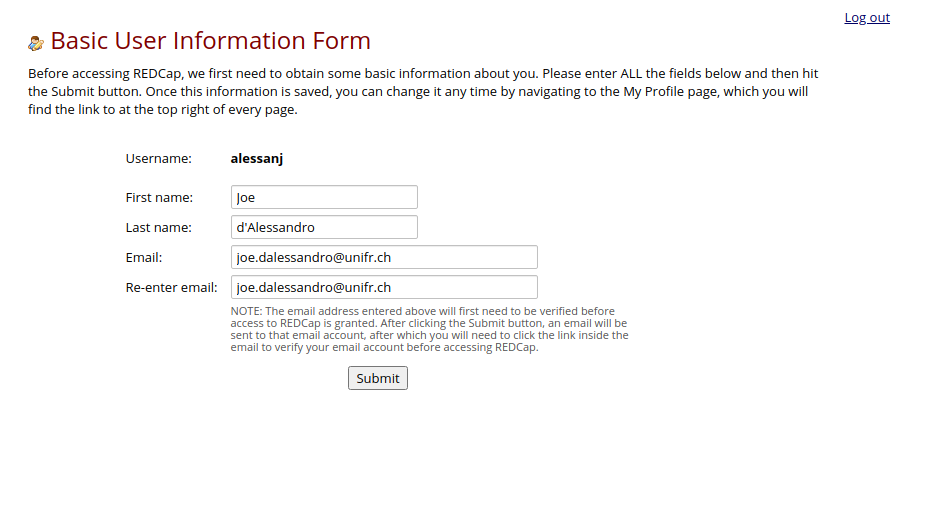 Step 5 : A verification email is sent to the specified email address

Step 6 : Check your email inbox and confirm your address


Step 7 : Stop right here! DO NOT click on the "Access REDCap" button straight away.

Once you have confirmed your email address you will be shown an "Email account verified!" message.
But if you click on the "Access REDCap" button, you will automatically log into REDCap without setting up your Google Authenticator AND you will be locked out of REDCap during your next login.

Step 8 : Instead SCROLL DOWN the page and setup your Google Authenticator app immediately

If you haven't clicked on the "Access REDCap" button, please scroll down and follow the instructions for setting up your 2-step login using Google Authenticator.
An EXAMPLE screenshot is shown below.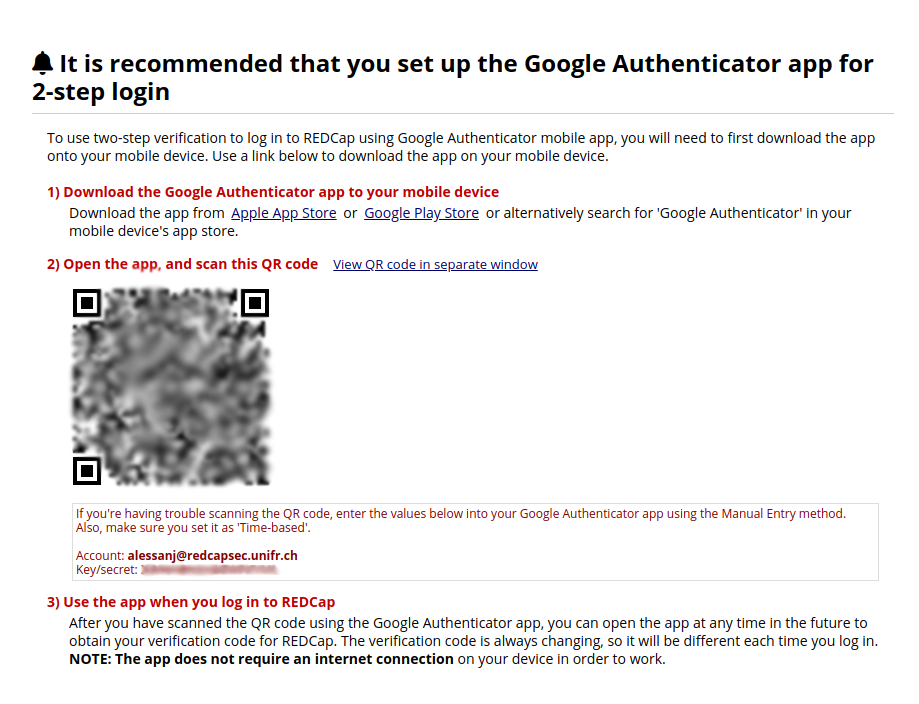 Step 9 : Access REDCap with 2-step login

You can now click on the "Access REDCap" button while making sure your Google Authenticator app is visible.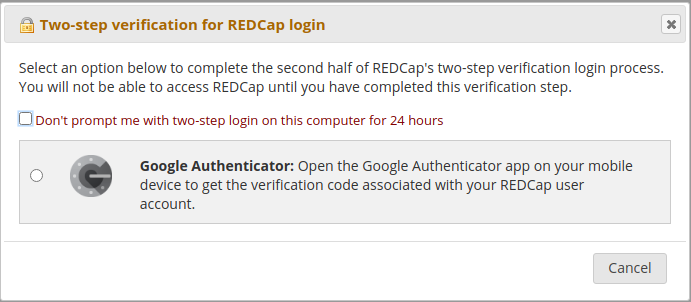 Step 10
: Use
Google Authenticator
Fill in the 6 digit code (which changes every minute) for your REDCap server from your Google Authenticator app.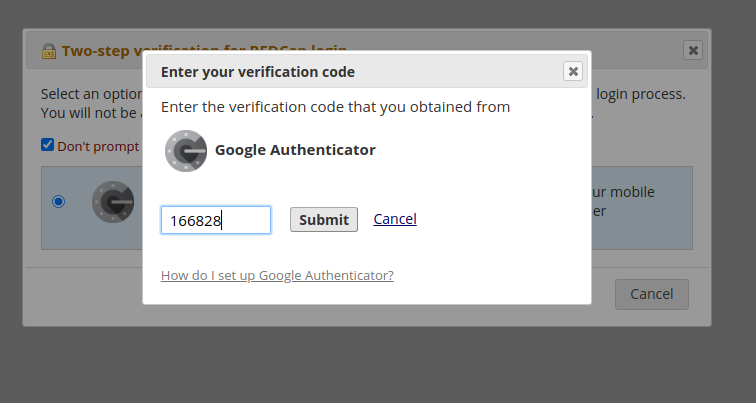 Step 11 : Your first login is successful!